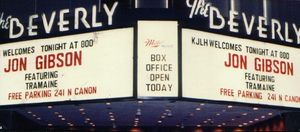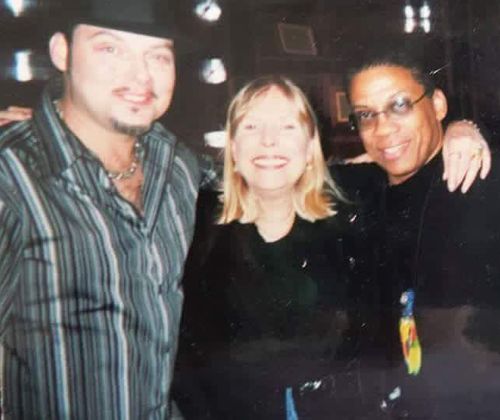 BIO
If you wish to listen to more of the music I've created, it's all over YouTube under the name Jon Gibson.
I'm not the Jon Gibson of the work Criss X Cross or the impressionist Jon Gibson, who worked with Phillip Glass.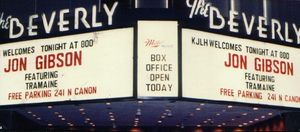 Personal Testimony 
My name is Jon Robert Gibson, born January 3rd, 1962. I am an ordained minister of light and sound. I am married to my one and only wife, the incomparable Lisa Rea Gibson who bore three amazing sons, Jonathon, James, and Jesse. Jonathon was named after King David's best friend and my one natural brother Mitchel, and my brother-in-law Daniel, who happened to share the same middle name, Thomas. Realizing, that Jonathon was now a JG which it was a nickname often given to me, I didn't want my second born son to feel left out, and so I named him James Robert after myself.  Jesse came as a surprise when Lisa was close to forty and so doctors had suggested that he be aborted for health reasons. After clearly viewing his existence in the womb, my wife was offended and refused, and so without question, carried him to birth. long before he was born, I wanted to carry on the JG tradition and decided to name him after my beloved father using his middle name, Earl.  Jesse was born two weeks early on the same day as his grandfather, Dec 25th.  
Now onto less important biographical things.  I'm a prolific songwriter, composer of music, and multi-instrumentalist. I am a music producer and recording artist with over twenty top ten and number one published and charted hits in my genre. I have no formal education in music, and although I've learned how to recognize chords, I do not have the ability to read or write music. I can hear entire compositions in my head in intricate detail. I make music by hearing it first in my head and verifying it on an instrument. This lack of education has greatly limited my passion to teach so teaching has become a one-on-one mission for me. 
My childhood was difficult growing up agnostically with divorce, alcoholism, and drugs. Added to this, I was the weight of being extremely gifted in the arts and a limited ability to focus my attention or see things analytically. This caused major issues in school, and more serious issues as a teenager.  Rebellion, trouble with law, juvenile incarceration, ward of the state and foster homes, which is where, by the way, I discovered my first piano, and wrote my first pieces of music. My rebellion came to a crossroad when I was stabbed, and my activities had endangered the lives of my mother and stepfather.  My escape from this madness was to join the U.S. ARMY to be stationed in Germany in the peak of the Cold War.  There, I touched my first guitar and began to write songs again.  
Due to unmanageable symptoms, brought on by an allergic reaction to military vaccines, I was released early with an honorable discharge. I returned to the U.S. in September of 1980 to my surprise that my father had become a born-again Christian. He took me in unconditionally and began to mentor my potential to pursue a career in music.  It was during this time that the pain of the past began to pour out of my soul and my father, a changed man was willing and able to weather the storm of my resentment, and introduce me to Jesus Christ (Yeshua), the Messiah.  
My father took me to church, and I only agreed to go with him because I wanted to please him.  When he began to sing and cry during worship, I viewed him as being a weak person.  I thought that the music was mediocre and so when the service was over and my father went forward to speak with the pastor, I went with him but was quickly distracted by a beautiful seven-foot-two Yamaha concert grand.  I sat down and was about to play when a member of the church sat next to me and began to read a traditional King James bible out loud. I thought to myself, how ridiculous, I don't understand a word being read and decided to just play over it when something strange happened to me. I could not remember how to play, nor could I remember anything I had ever written!  I froze and became upset and agitated, begging my father to take me home. 
In the parking lot, I began to pour out my rage and resentment at him for divorcing my mother, being an alcoholic and a drug addict, and for not being there for me.  By the time we got to the car, I was cursing him, calling him terrible things.  But he didn't waiver and as we drove away, he continued to lovingly counsel me, but it just seemed to escalate my rage.  It came to an abrupt ending when I took both of my fists and slammed them on the dashboard screaming "Life is F....d!".  My father pulled the car over and turned off the ignition.  
We sat in silence for a moment until my father, with compassion and empathy, said to me "No son, life is not F....d, you're F....d.  And if you don't give your life to the one who gave you that wonderful gift, you will go on to find out the true meaning of that word. I know because I've been there.  I turned to him and began to sob and told him "Help me daddy, I'm lost." My father hugged me and we prayed the sinners prayer together. When it was done, I felt as if a thousand pounds were lifted off my soul.  Suddenly, I was at peace with myself.  By the time we got home to my father's ghetto town house in East San Jose, my beloved stepmother Geraldine was waiting.  She had filled the bathtub with water and poured rose water into it. She threw a comforter over the toilet and set a candle on it.  My father baptized all six feet of me in the water and when I came up from the water, he was in tears, running his fingers through my hair and with great joy said, "Welcome home son, welcome home." 
Since that day, I've been literally possessed with an uncanny gift of being able to hear entire, complete, original compositions in my head. Music, rhythm, lyrics, and all, without the need of inspiration or much pre-meditated thought.  Once I sit down to compose, the entire composition just pours into existence.  A musical, vending machine. This ability attracted major label attention and so at age nineteen, in the year of 1982, my career in music officially began. 
My relationship with Jesus is a personal one. I did not come to know Jesus Christ through some religious education or ceremony. I came to know Christ in the front seat of my father's car. I began to recognize His existence and witnessed His power when I had learned that while I was away, my somewhat estranged father had suffered a free-base, cocaine meltdown and died for 5 minutes before being revived. My father spoke of this great peace that was indescribable on human terms and about a message from a great light that commanded him to set things right. I was glad that he had a new, and  positive direction but I was not interested in his faith. However, I could not deny this complete transformation of a once selfish man, into becoming one of the wisest, loving, and understanding men I have ever known.  My Father had completely transformed from just a man I knew as my father, to being a mentor, a trusted counselor, my closest companion, and my best friend. May God rest his soul.  If this was not a miracle, then I guess that I still don't know what a miracle is.
Sincerely 
Jon Robert Gibson